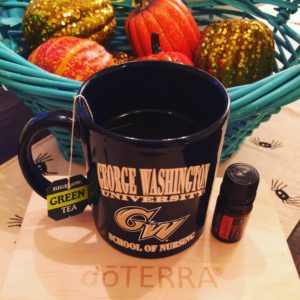 It's October and fall is finally here! This means cooler weather, sweaters, boots, and…hot spiced tea (or coffee)!
For a healthy taste of autumn (no offense, pumpkin spice lattes) and to simultaneously boost your immune system (since fall also brings about cold & flu season, YUCK!), try this easy, but powerful concoction:
Hot green tea
 2-3 drops of doTERRA's protective blend of essential oils, "On Guard"
Sweeten with honey or stevia as desired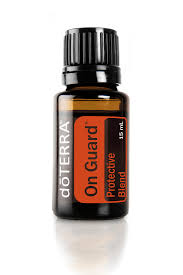 Mmmmm mmmmm! It's like having a little cup of autumn in your hands! The intoxicating taste & smell alone are convincing enough to make you want to drink it. It's perfect for sipping (indoors or outdoors) on a cool, crisp morning or evening…while you're draped in a warm blanket or sweater of course! (Just the thought of that sounds incredibly relaxing, right?)
But why is this tea so good for you and for boosting your immune system? Aside from the green tea, which is super healthy by itself, the On Guard blend contains plant extracts that are LOADED with antioxidants (e.g., cloves & cinnamon) and that are very high on the ORAC scale.
Continue reading "Essential Oil Spiced Tea Immunity Booster: It's Fall Y'all!" →