Embracing Fear as Friend not Foe
Fear is often seen as the enemy. It can paralyze you and keep you stuck, even when you really want to be moving. But the presence of fear is not actually a bad thing and if you can change how you think about it, you can learn to feel the fear and move forward anyway.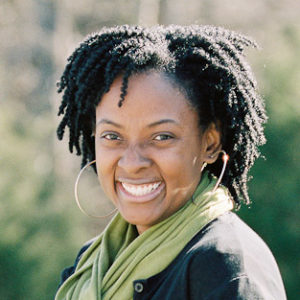 —————————————————————————————————————————————–
Mindset and Empowerment Coach, Makeda Pennycooke is a speaker, teacher, writer and
workshop facilitator with over two decades of experience in leadership and personal
development.
After navigating multiple major life and career changes, she firmly believes
fear is
temporary, but regret is permanent
. She uses the lessons she's learned to support those
who are facing a crossroads in their life, find
 their brave and rise into their greatness

.
——————————————————————————————————————————————
In this dynamic and interactive session you will learn to:
Harness courage's energy

,

Reframe how you see and experience fear

, and

Be equipped to

tackle problems currently overwhelming you.

Plus you'll walk away with practical tools and tangible strategies you can use r

ight away to move through fear.
Makeda inspires her audience with her laid-back style and warm, engaging personality.
She is consistently told people feel safe with her and she considers it an honor to hold space for her clients and audiences. Join her for this training and discover how you can make friends with your fears.
——————————————————————————————————————————————
EVENT DETAILS:
When: Wed 4/26/17
Time: 6:00pm – 7:30pm
Location: Burkholder Wellness – Integrative Health & Wellness Center
Address: 315 Main St, Suite D, Downtown Historic Pineville, NC
Investment: $20
——————————————————————————————————————————————