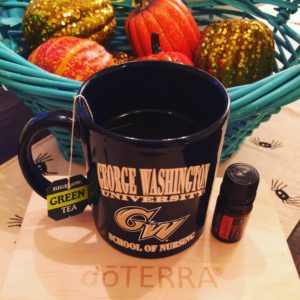 It's October and fall is finally here! This means cooler weather, sweaters, boots, and…hot spiced tea (or coffee)!
For a healthy taste of autumn (no offense, pumpkin spice lattes) and to simultaneously boost your immune system (since fall also brings about cold & flu season, YUCK!), try this easy, but powerful concoction:
Hot green tea
 2-3 drops of doTERRA's protective blend of essential oils, "On Guard"
Sweeten with honey or stevia as desired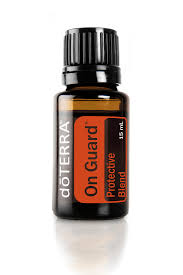 Mmmmm mmmmm! It's like having a little cup of autumn in your hands! The intoxicating taste & smell alone are convincing enough to make you want to drink it. It's perfect for sipping (indoors or outdoors) on a cool, crisp morning or evening…while you're draped in a warm blanket or sweater of course! (Just the thought of that sounds incredibly relaxing, right?)
But why is this tea so good for you and for boosting your immune system? Aside from the green tea, which is super healthy by itself, the On Guard blend contains plant extracts that are LOADED with antioxidants (e.g., cloves & cinnamon) and that are very high on the ORAC scale.
If you are not familiar with it, the ORAC (Oxygen Radical Absorbance Capacity) scale measures a food's antioxidant content or capacity. Anxioxidants play a major role in the management or prevention of some medical conditions or illnesses.
The higher values imply a higher measured amount of antioxidant activity. The ORAC measurement and scale was developed by the NIA (Nat'l Institute on Aging) within the NIH (Nat'l Institutes of Health).
DoTERRA's On Guard protective blend includes 3 of the top superfoods with the highest ORAC scores: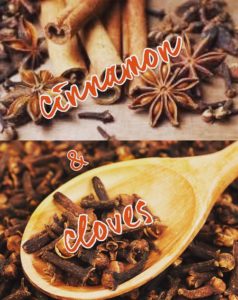 Clove (ORAC 300,000+)
Cinnamon (ORAC 240,000+)
Rosemary (160,000+)
+
Orange Peel
Eucalyptus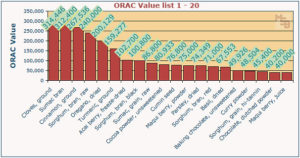 (charts from Modern Survival Blog)
Just as a comparison, here are the scores of some of the most well known foods with high antioxidants (berries):
Fresh Raw Blueberries (ORAC 5,000)
Strawberries (ORAC 4,300)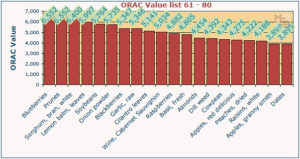 Of course, berries are still very healthy and are encouraged to be included in a healthy diet.
However, the aforementioned spices are a great alternative with a more "autumn" vibe, this time of year!
Try this great tea recipe today! You will not be disappointed. Plus your senses + immune system will thank you for it.
——————————————————————————————————————————————
To order the doTERRA On Guard blend ($42.67) from Burkholder Wellness with FREE SHIPPING, please call our office at 704-426-3378 during normal business hours (Tues-Fri 8:00am-4:00pm).
You may also contact us via email at info@burkholderwellness.com.
Burkholder Wellness, PLLC
A Different Kind of Healthcare
315 Main St., Suite D
Pineville, NC 28134
(704) 426-3378
info@burkholderwellness.com
Disclaimer: Burkholder Wellness is a Nurse Practitioner Owned/Operated, Integrative Wellness Center. The Burkholder Wellness website itself does not claim to offer any clinical or medical advice. To obtain a true medical office visit or phone consultation, please contact our office during normal business hours.
The referenced websites below are not affiliated with Burkholder Wellness and their ORAC content may slightly vary.
——————————————————————————————————————————————
References:
To view superfoods sorted by their ORAC values (or alphabetically), visit the Superfoodly blog at: http://superfoodly.com/orac-values/
To view more ORAC foods & charts, visit the Modern Survival Blog at:
http://modernsurvivalblog.com/health/high-orac-value-antioxidant-foods-top-100/
To learn more about antioxidants, visit the WebMD site at: http://www.webmd.com/food-recipes/tc/antioxidants-topic-overview